James Gleick is an author and essayist who writes about science and technology and their cultural consequences. His latest book is Time Travel: A History.
He was born in New York City in 1954. He graduated from Harvard College in 1976 and helped found Metropolis, an alternative weekly newspaper in Minneapolis. Then he worked for ten years as an editor and reporter for The New York Times.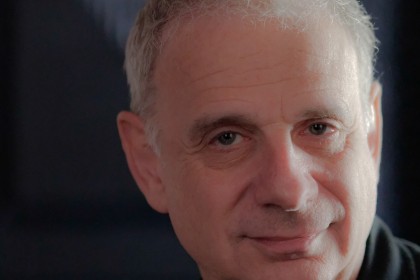 In 2012 he published the best-selling The Information: A History, a Theory, a Flood, winner of the Royal Society Winton Prize. His first book, Chaos, was a National Book Award and Pulitzer Prize finalist and a national bestseller. He collaborated with the photographer Eliot Porter on Nature's Chaos and with developers at Autodesk on Chaos: The Software. His other books include the best-selling biographies, Genius: The Life and Science of Richard Feynman and Isaac Newton, both shortlisted for the Pulitzer Prize, as well as Faster and What Just Happened. They have been translated into thirty languages.
In 1989-90 he was the McGraw Distinguished Lecturer at Princeton University. For some years he wrote the Fast Forward column in the New York Times Magazine.
With Uday Ivatury, he founded The Pipeline, a pioneering New York City-based Internet service in 1993, and was its chairman and chief executive officer until 1995. He was the first editor of the Best American Science Writing series. He was elected president of the Authors Guild in 2017.