Writing letters, however, means to denude oneself before the ghosts, something for which they greedily wait. Written kisses don't reach their destination, rather they are drunk on the way by the ghosts. It is on this ample nourishment that they multiply so enormously.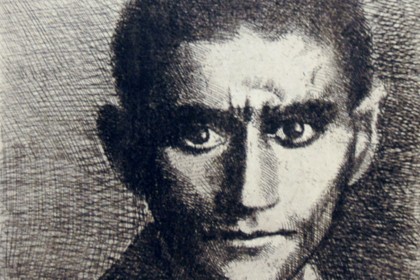 Humanity senses this and fights against it and in order to eliminate as far as possible the ghostly element between people and to create a natural communication, the peace of souls, it has invented the railway, the motor car, the areoplane. But it's no longer any good, these are evidently inventions being made at the moment of crashing. The opposing side is so much calmer and stronger; after the postal service it has invented the telegraph, the telephone, the radiograph. The ghosts won't starve, but we will perish.
That was Franz Kafka, March 1922, a letter to his lover Milena Jesenská. It can be found in Letters to Milena, published by Schocken. I came across it in a brilliant new book by Jimena Canales, The Physicist and the Philosopher.